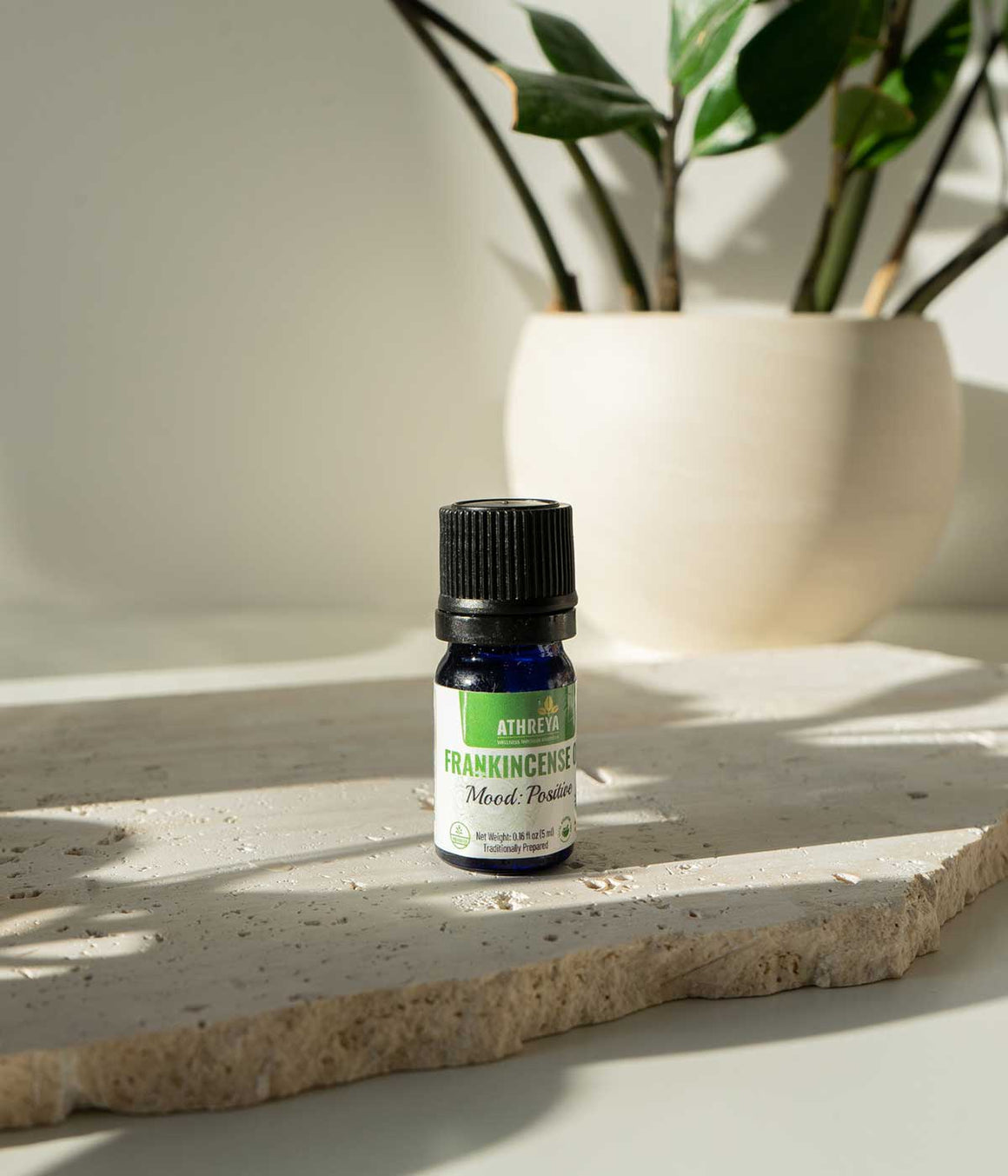 Frankincense (Boswella serrata) EO 5ml
$13.99
---
Aromatic Notes: Warm, Earthy, Strong, Pungent-Sweet Extracted from an aromatic resin, it is believed in...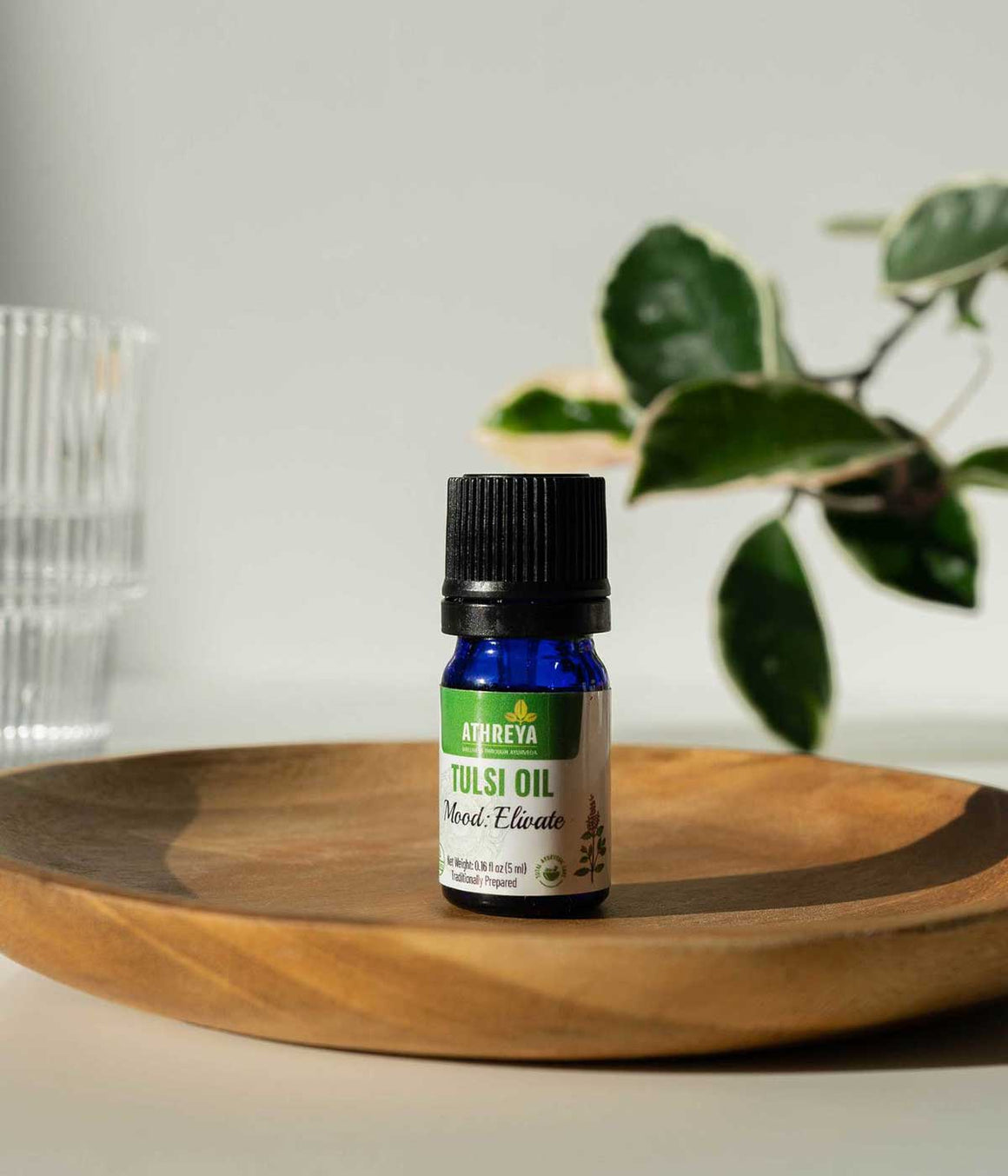 Basil, Holy (Ocimum tenuiflorum) EO 5ml
$16.99
---
 Aromatic Notes: Herbal, Sweet, Citrusy, Mildly Spicy Infusing Tulsi's enlivening effects on the body and...
Sandalwood, Mysore (Santalum album) EO 5ml
$47.99
---
Aromatic Notes: Woody, Sweet, Musky Sourced from the motherland of sandalwood in Southern India, our...
Bergamot (Citrus bergamia) ORG EO 5ml
$15.99
---
Aromatic Notes: Fruity, Floral, Citrusy It's almost impossible to feel low after a sniff of...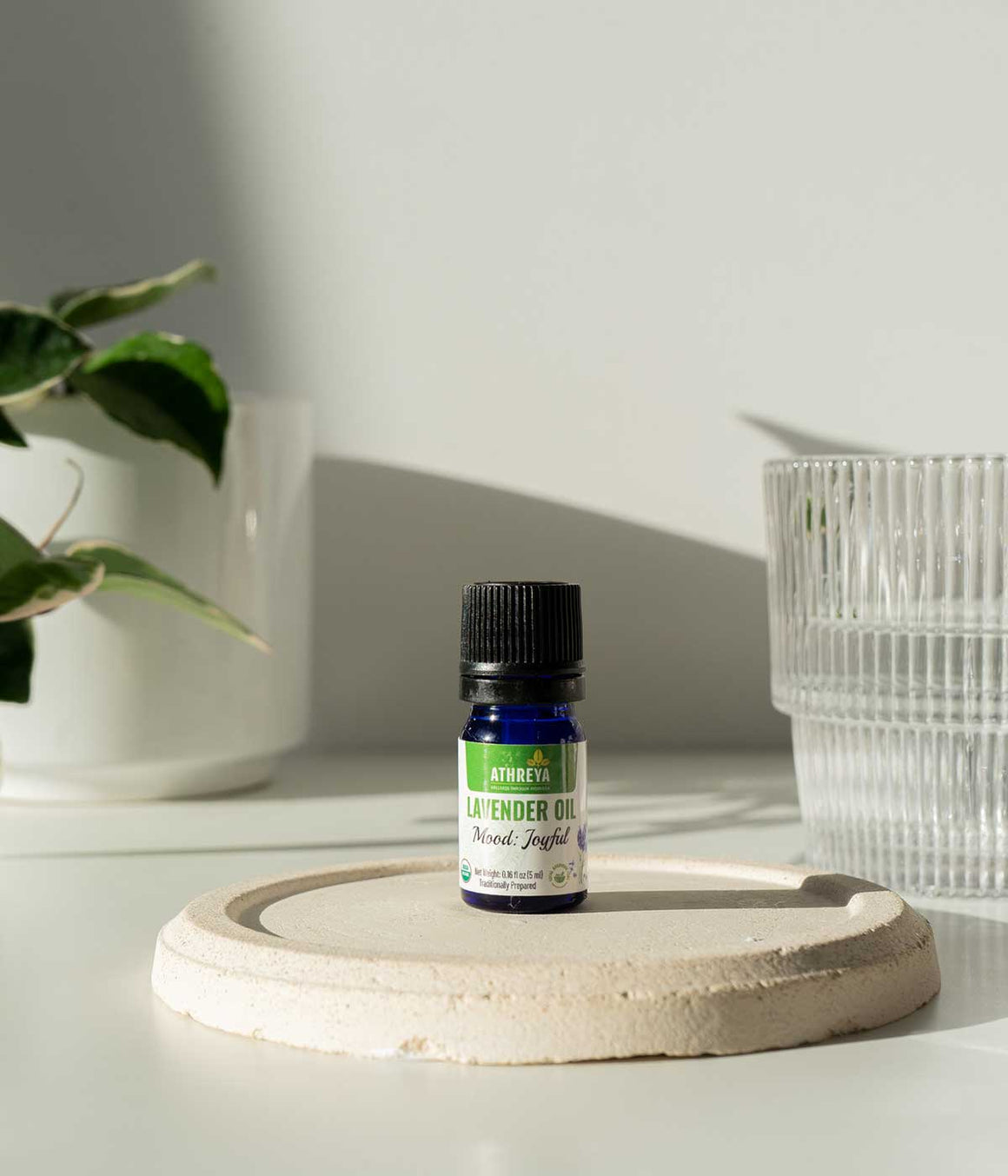 Lavender, Bulgarian (Lavandula angustifolia) ORG EO 5ml
$12.99
---
Aromatic Notes: Floral, Sweet, HerbalSafeguarding the herbal secret for slumber and emotional bliss according to...
Athreya Herbs' presents its new curated collection of 5 Aromatic Oils:
Holy Basil, Bergamot, Lavender, Sandalwood, and Frankincense.